あぁ~困っています~ヾ(´・ ・`。)ノ"
It started snowing here again and there is a lot of wet snow everywhere, as the temperature is around zero, but.... I can`t stop thinking about
spring
already! I am not the type to complain about weather, but I love spring and summer and warm/hot weather and can`t wait for it to come! And change of season calls for change of fashion, right?
But!
I have no idea what to wear in spring... So I`m looking for inspiration. Recently my fashion was super lazy and lacking, I know I was slacking and wearing the most comfortable things without really thinking about how it looks... XD Compared to how I used to chose looks over everything else (
comfort, season, rational thinking, lol
) I got into the
if it`s not super comfy I`m not wearing it
phase that led to
just wear whatever as long as it`s soft and loose
phase, which you know is bad... I just changed with age and prefer more compromise clothing (cute AND comfy), but I`d hate to just become a plain, boring dressed lazy looking woman. :P Also cold winter and lots of snow are not friends with fashion. :/
But!!!!
Spring to the rescue! ヽ(๏∀๏ )ノ
I`m getting inspired to get back in the game! 8D
I already have a couple trends I like for spring outfits
:
- incorporating white / light beige / airy / tulle shirts and dresses
- using monotone maxi skirts and dresses in my coordinates!
- mixing in sports wear style items, like sweats, sneakers, beaniest-shirts
- using neon as point color!
Now looking for more inspiration! Super cute casual style outfits (from
runway-ch street snap
):
edit: my feb 10th OOTD! :D
And inspiration pics, found online!
( 1 ) lace and light airy, flowing style
( 2 ) maxi
( 3 ) sports
( 4 ) neon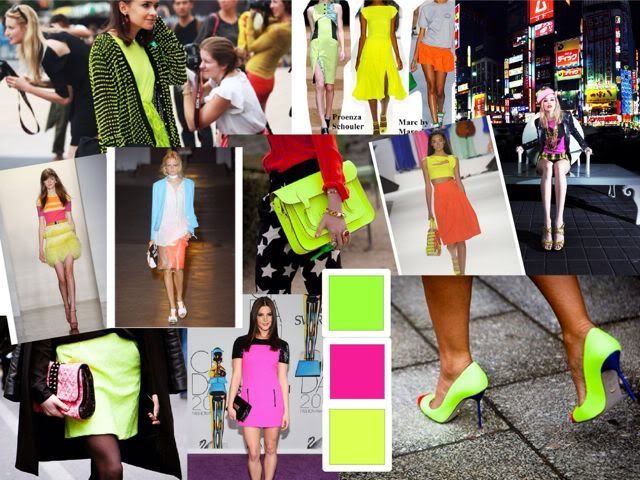 That`s my inspiration board for spring 2013!! :D
I hope to show you some coordinates and OOTDs later this year. :D
What are you planning to wear this spring? Please tell me~ ヾ(☆▽☆)